Holiday Tea 2010
December 18th, 2010
For this year's holiday tea, we went to the lovely Carly's house for an absolutely marvellous array of treats, and then took a break from the winter weather by visiting the Lyman Estate including some lovely period Greenhouses that are still in use!
I appear to have only taken two pictures of the tea itself. And one of them is a bit silly, but tradition is tradition! ;)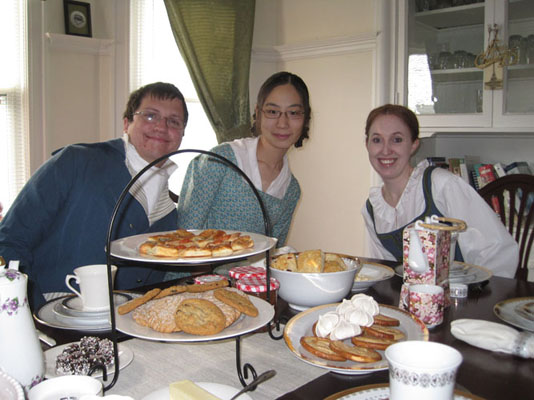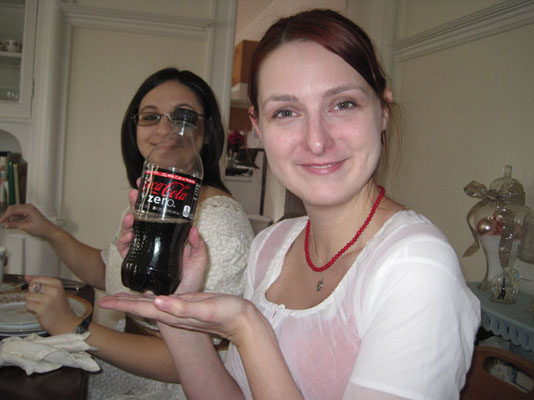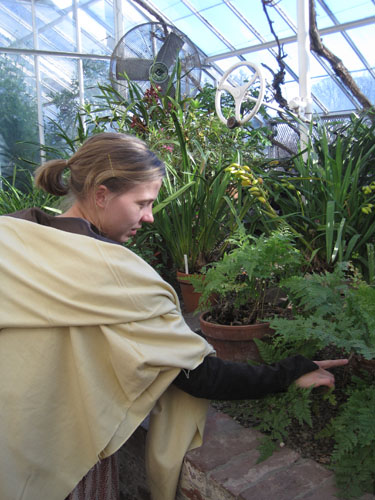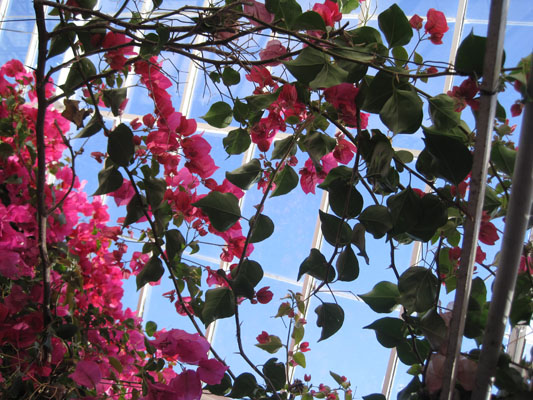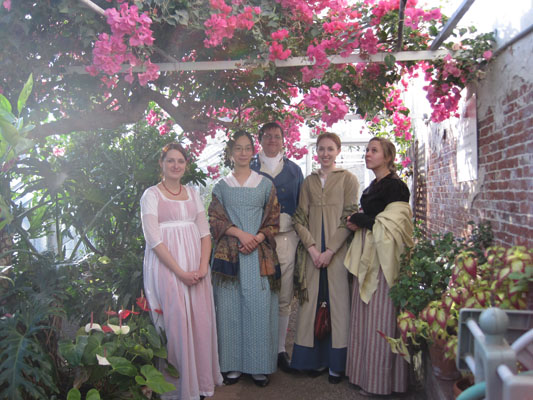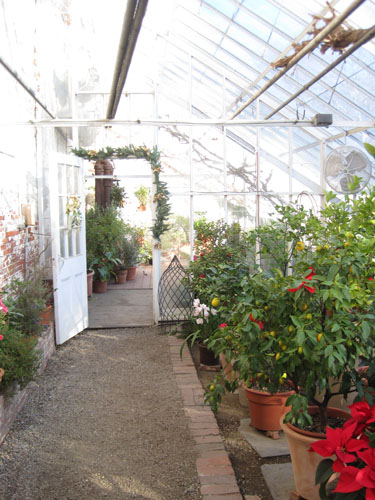 Exotic fresh fruit in the winter?!?!? Charming!
It was about then that I decided I need my own greenhouse. . . ;)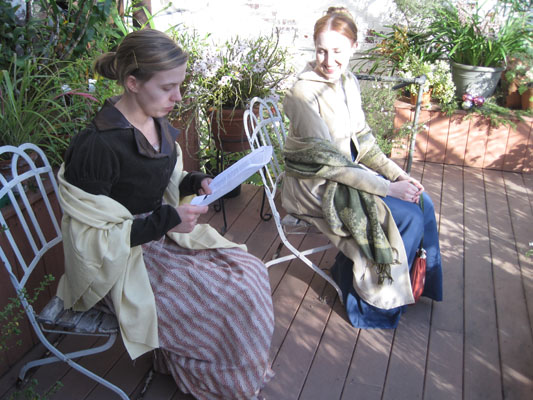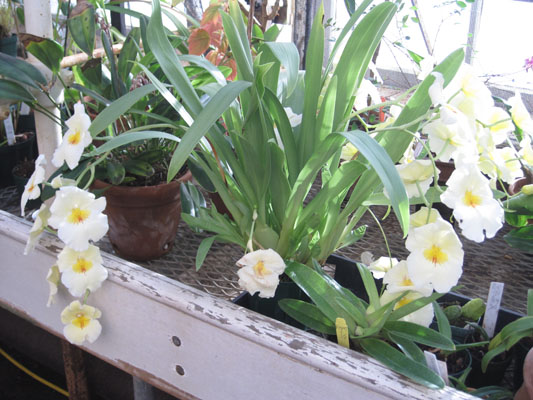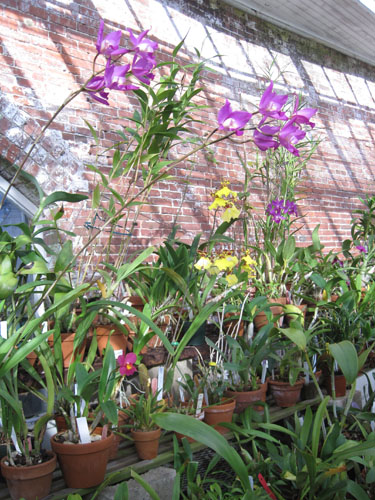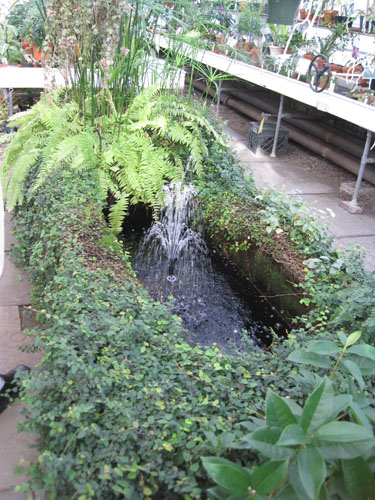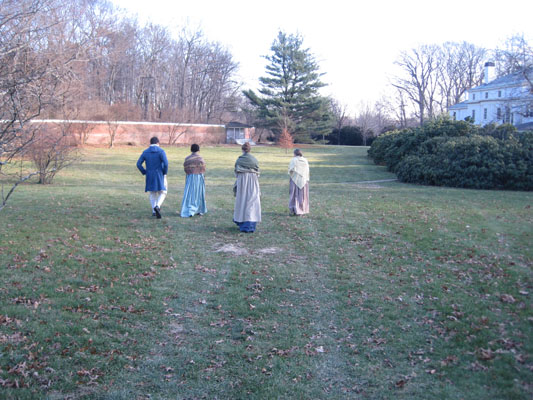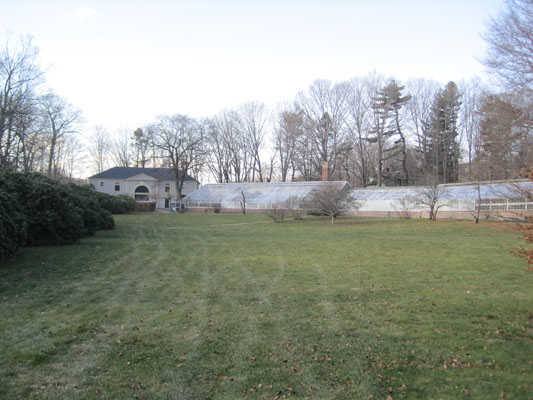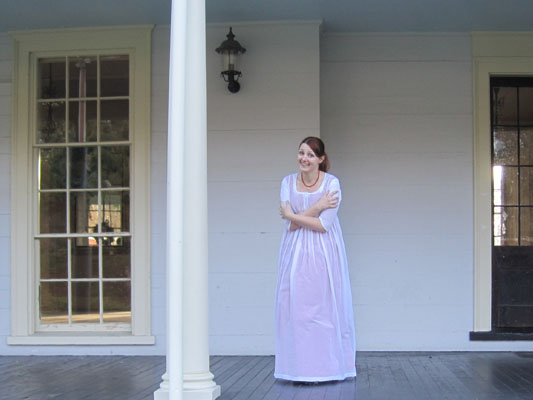 This is what it looks like when a certain costumer you may know decides that she doesn't quite feel like assembling the spencer jacket she cut out and attends an event in December!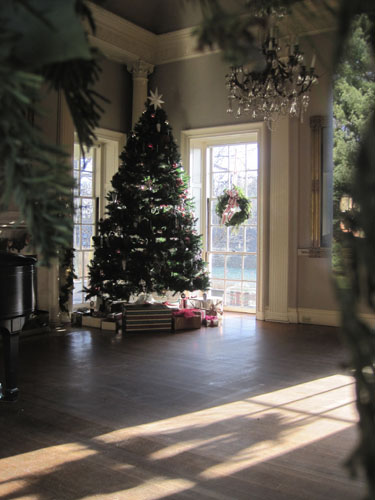 A peak through the window into the ballroom of the Lyman estate. What a perfect setting for a holiday ball! If only I had a couple of grand laying around so I could do that!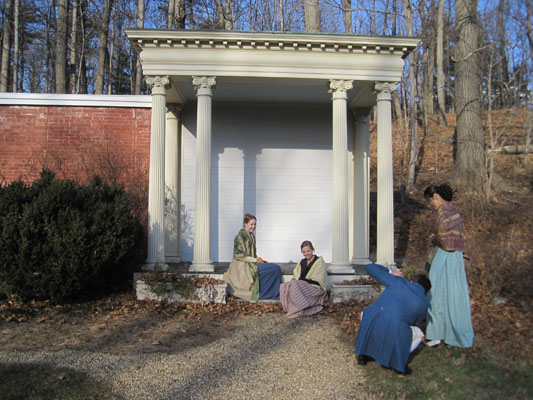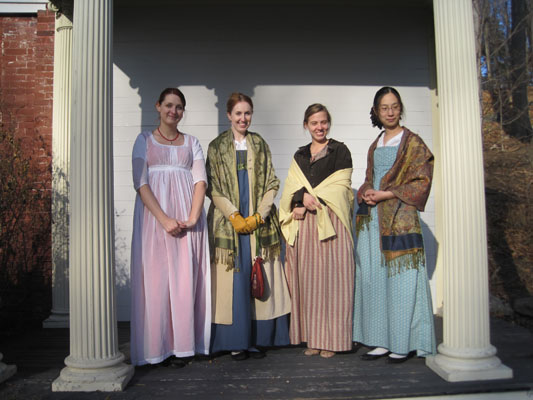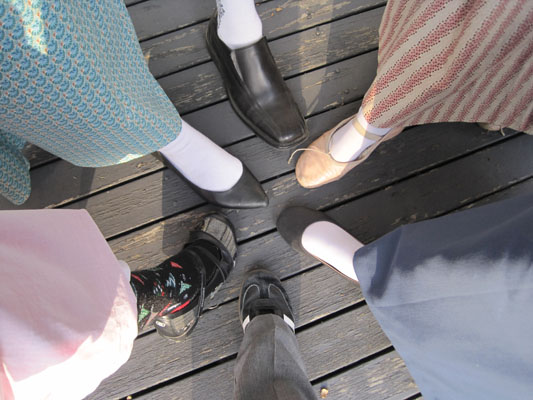 This page © 2010 by Jennifer E. Lithgow