Civil War Jubilee Ball
November 12, 2005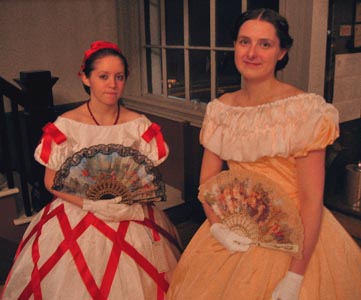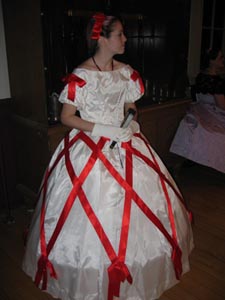 &nbsp&nbsp&nbsp&nbsp&nbsp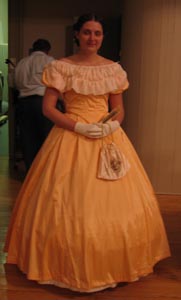 I know, I know. . . I didn't get around to adding flounces to the petticoats! I'll have it done for next time! And if you notice, my petticoat is hanging down. This is what happens when your bustle pad decides to start to droop down and not hold the crinoline & skirts up like it should. The result? I took a big step backwards during the Virginia Reel and ended up sitting on the floor! So, must consider sewing the bustle pad to the crinoline. . .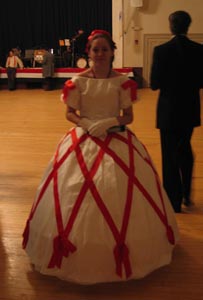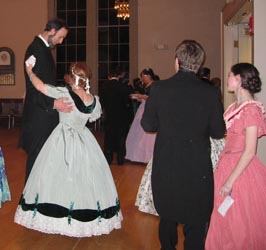 Look! Abraham Lincoln came to our ball!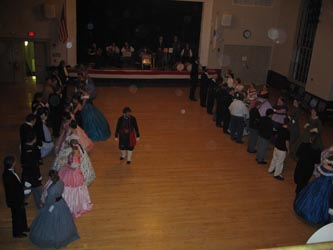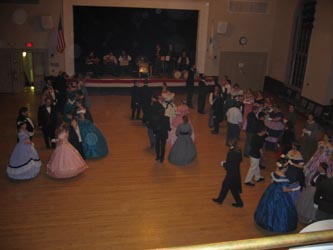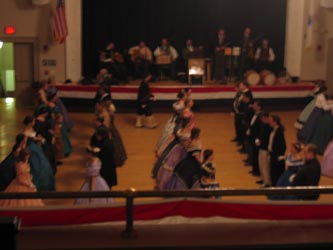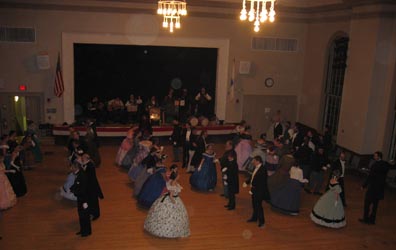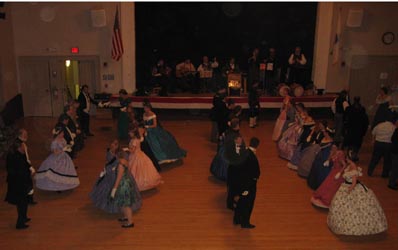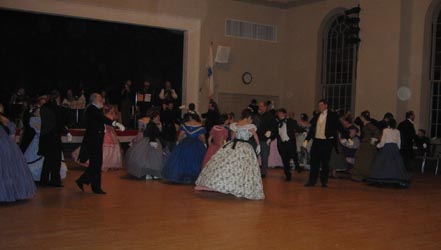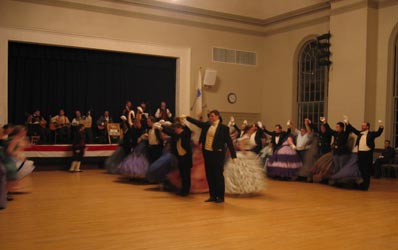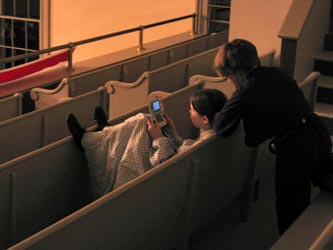 I love this. Dressed up in 1860s dresses, feet up on the back of the bench, with your handheld gaming system to keep you busy while all the grownups are dancing. LOL!
This page © 2010 by Jennifer E. Lithgow